Want to accelerate your online business?
Sperse is the critical missing piece to solve your growth puzzle.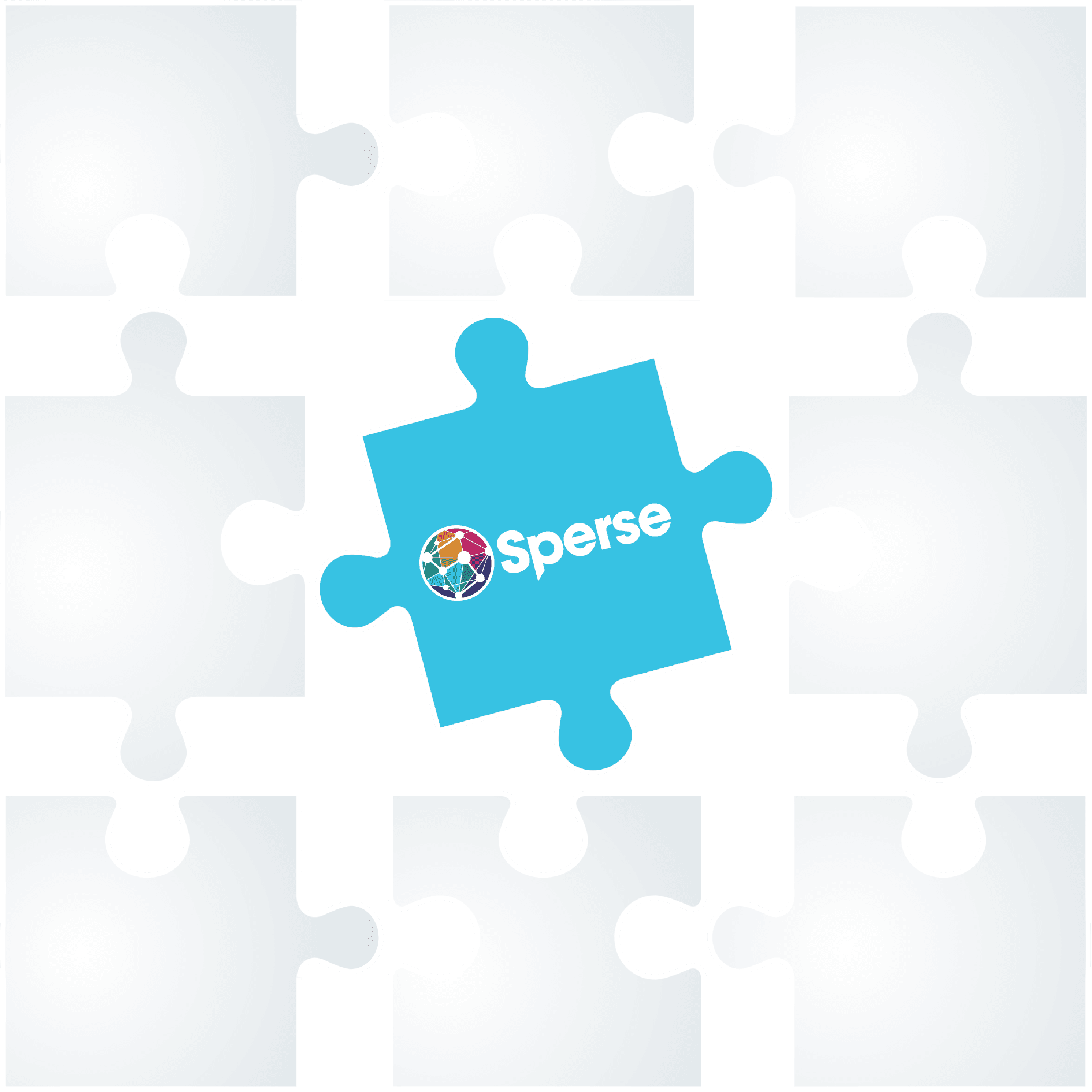 Sperse is a centralized growth platform to power your Sales, Services, or Subscription business.
We get it. We've experienced the growing pains of building fast-growing online businesses. Running a scalable online membership business requires many capabilities that are difficult to manage when disconnected from each other.
Sperse enables SaaS businesses with a suite of smart apps, integrations, and capabilities to streamline and scale their membership subscriptions and sales.
Give your clients, affiliates, partners, and team the best experience they deserve.
Your custom client portal, website, or app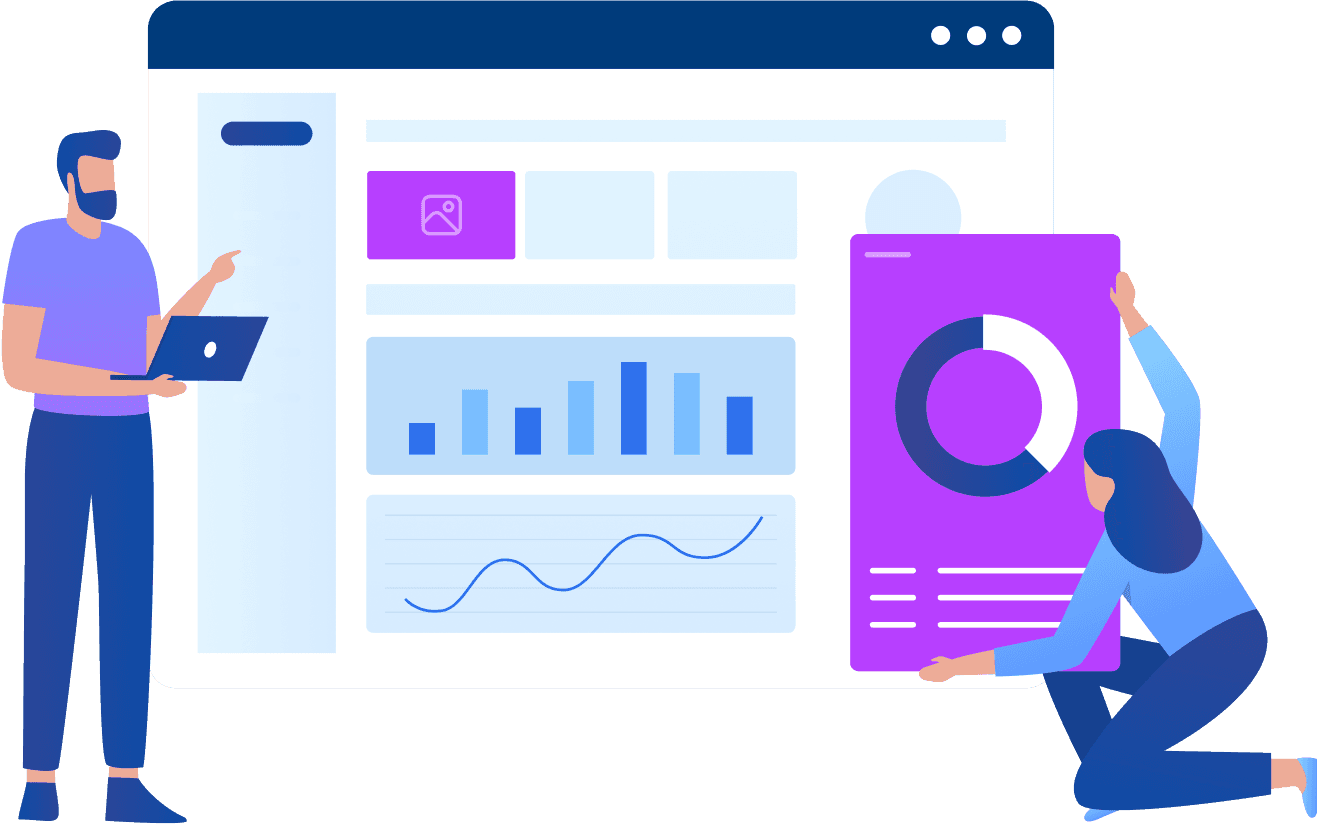 Connected to a smart management software suite.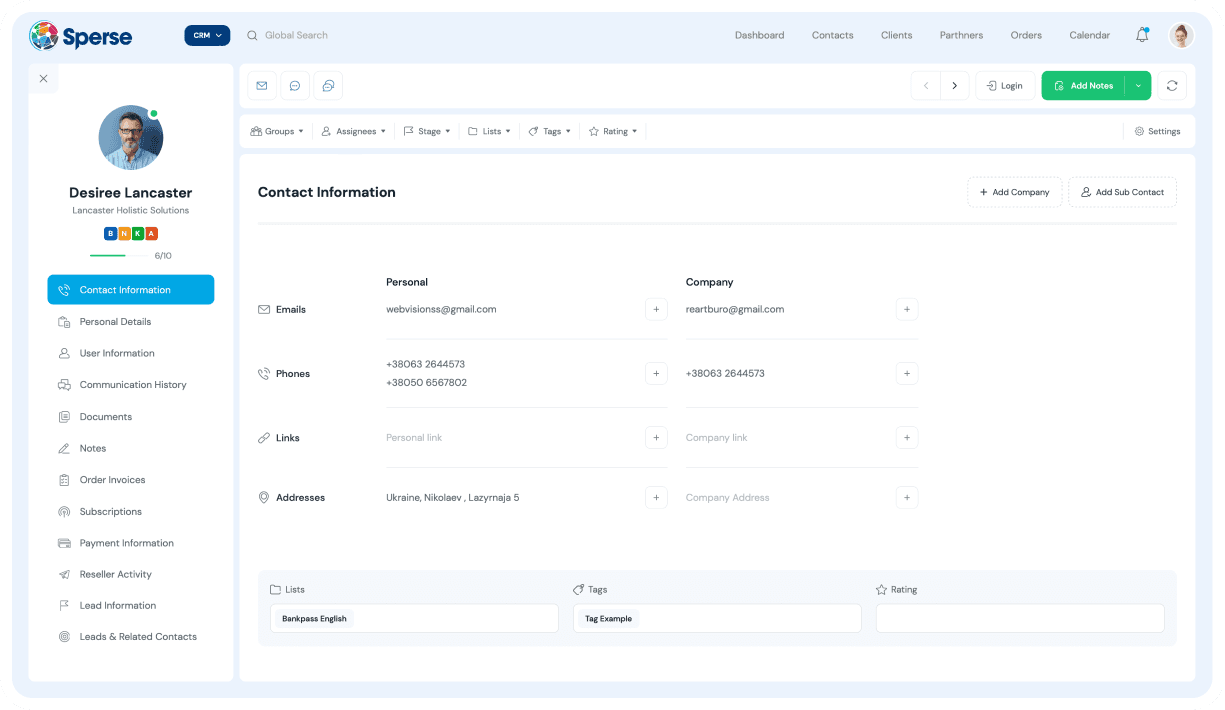 All-In-One Software Suite
Sperse connects the dots to streamline, manage and grow your online sales and subscription businesses.
User Login Management
User Login Authentication
Passwordless Logins
User Roles & Permissions
Hierarchical Organizations
Secure 2FA Authentication
Customer Relationship Manager
Customer lifecycle management
Sales, Pipelines, and Checklists
Unified email & SMS messages
Send and Receive Messages
Document Storage and Sharing
Sales & Affiliate Management
Subscription Management System
Products, Invoices & Payments
Affiliate Tracking & Commissions
WooCommerce Synchronization
Real-time cashflow analysis
Advanced & custom functionalities
Custom Client Portal
Custom branded experience
Custom database support
Custom workflow automation
Extensible Business Model
Plans for every stage of your business growth.
Packed with powerful features to gain the traction you need to grow.
Startup
Launch
Growth
Fortune
Smart contact management with multiple groups & hierarchies

Drag & Drop pipeline funnels and lead progression

Document management, file storage, sharing, and editing

Team roles, permissions, assignments, and activity tracking

Alerts and notifications system

Team task collaboration, calendar, and scheduling

Import wizard and export tools to sync your data

Send and track emails, and sync with your Gmail account

Two-factor authentication for your added security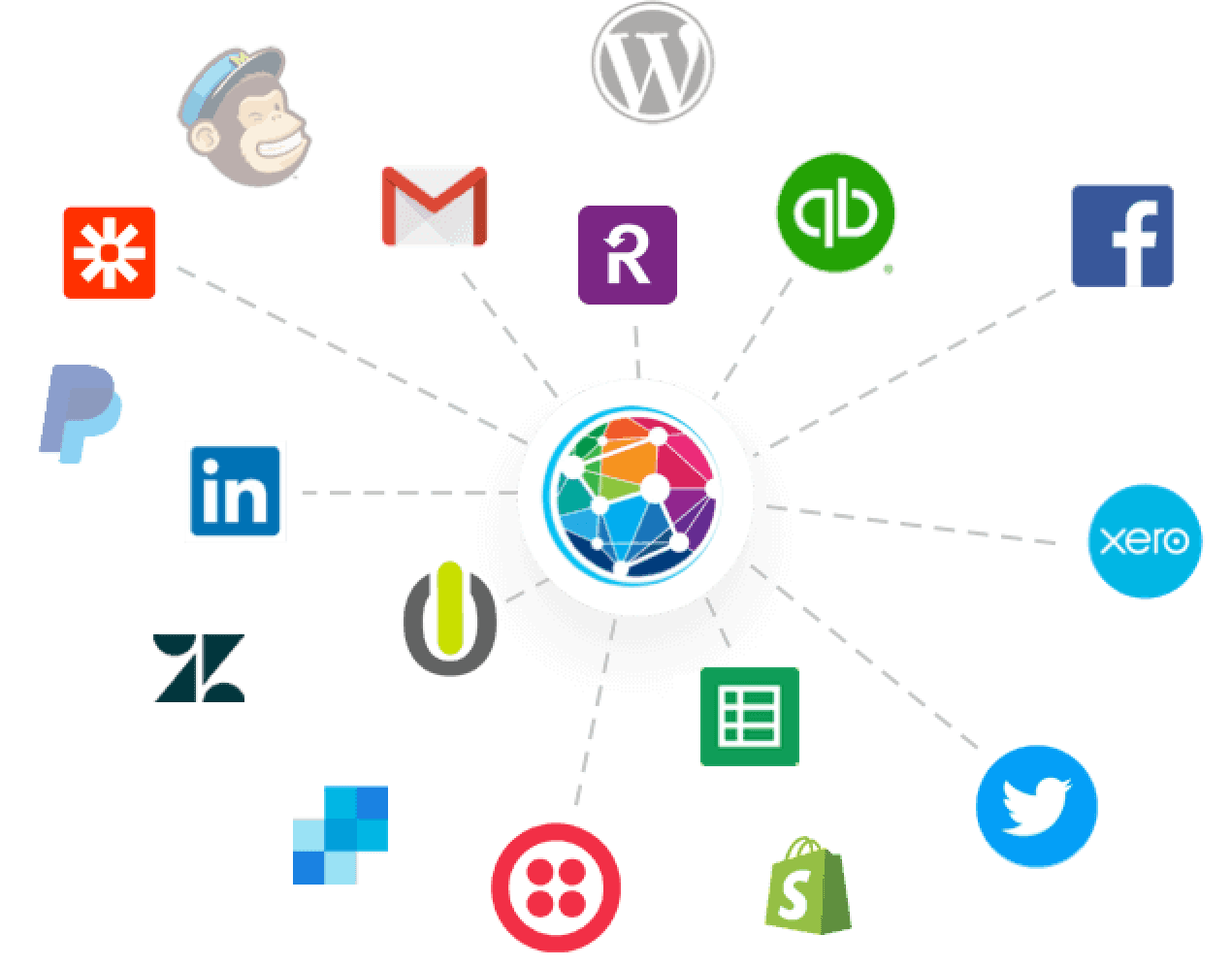 AUTOMATE HUB:
Connecting your data
There's been an explosion of cloud applications that work in silos. Hub is an extensible API framework and ecosystem to connect and move your data between the Sperse platform and the various applications your business frequently uses. We've built over 150+ app integrations with many apps and can connect with even more apps via Zapier.
Our Data Quality layer called "SCAN" (Standardize, Clean, Analyze and enrich) checks and improves your data integrity so you have the utmost confidence in the reliability of your data, a basic requirement for AI.
Key features & benefits of Sperse CRM
Sales Pipeline Management for Leads & Clients

Streamline the way your team stores and tracks sales documents and agreements with your staff and customers so you can close more deals, faster.
Add team members to any task, and track task progress from start to finish.

Collaborative Document Management System

Create and assign tasks to your team members. With team assignments and notifications, collaboration on tasks is easy.
Built in Viewer and Editor, with search functionality make it easy to find and modify documents.

Collaborative Team Calendar and Task Management

Create and assign tasks to your team members. With team assignments and notifications, collaboration on tasks is easy.
Add team members to any task, and track task progress from start to finish.

Smart Tools to Import and Export & Sync Your Contacts

The Import Wizard quickly imports all your customer contacts and leads
Download your contacts using our export tools for multiple file formats.

Connectivity tools for over a thousand web apps with Zapier integration

Easily connect the Sperse CRM with over 1,000 web applications via the Zapier API. If you need a custom app integration that's not supported, check with our team to explore the best options.

Clear and Concise Dashboard and Insightful Reports

Gain meaningful insights with customized reports and dashboards. Use intelligent reports to proactively identify your business trends. Set filters and use pivot tables to get granular details to make better decisions.

Permissions based Client and Partner Portal

Your clients, affiliates and partners can log-in to your customized portal to view client details. As a custom service, we can extend or customize the portal to show the functionality and information that you want each person to access.

Automate your email communications & notifications

Our system can be used to automate the communications alerts and notifications to clients or team members via email or SMS. This custom functionality can be used to update users of any changes or progress or alert them of any timely actions they must take.

Streamline and automate your decisions and workflows

Sperse CRM can be customized to analyze customer input data, and apply your custom rules to automate decisions and streamline the routing of customers based on your custom rules. Talk to our team to explore options to implement your specific business rules.
What some of our clients are saying
I have been in the CRM space since its inception. CRM Magazine recognized me as the Father of CRM – and my company Brock Control Systems was the first CRM to go public. I'm impressed how Sperse goes beyond traditional CRMs by taking a unique approach to develop an invaluable solution. Their platform holistically integrates core tools a business needs to grow profitably – providing cross-functional capabilities and insights to companies who want to grow online and optimize their resources. Sperse has a remarkably skilled team that has been a pleasure to work with.

Richard Brock

Founder & CEO

Sales Relevance

I have worked with many business applications and CRMs over the years, and nothing has been as easy to use and as customizable as Sperse. Their core value is creating a custom portal for your clients, connected with a centralized, automated view for all the main aspects of your business. Far greater than the stunning technology is the disposition and professionalism of the Sperse team, who provide the highest quality of help and insight. Each individual of the company is deeply passionate about what they do. The real value behind their technology comes from effective people willing and able to solve your problems.

Shai Bar-Ziv

Director of Sales

Rapid Phone Center

I am thrilled to be doing business with Sperse! They are changing the business technology landscape with a unified software platform. It's designed so technology fits the business, rather than the other way around. The Sperse team is most capable and fully committed to the client's success all the way. We absolutely love working with Sperse and they've given us 5-star service!

Cheri Tree

Founder & Chairman

Codebreaker Technologies, Inc.

Sperse provides unparalleled flexibility and scalability through its platform and API. Sperse enables us to quickly and affordably expand our tech stack with world-class functionality. Their leadership team has been incredibly responsive and is committed to the success of their clients and partners.

Brandon Barnum

Chairman & CEO

HOA.com

Sperse is flexible, yet automated. This software is a view into the future of financial data management. Most accounting systems don't do a decent job of cash management or cash-flow projections. Sperse connects to virtually any data source and is supremely flexible in allowing you to look forwards and backward with your cash flow under various scenarios.

Steve Lockshin

Founder & Principal

Advice Period

Sperse's masterful melding of a client portal, with business management and intelligence tools, makes it an integrated solution in which you can truly run your entire business. Automatons and cross-application insights propel Sperse's impressive scope of value to drive data-based decisions, with a clear cashflow outlook and consolidated client lifecycle management. Feature-rich with a sleek and intuitive design, Sperse is a forward-leaning platform from a dedicated team. Few platforms reach the breadth of Sperse, with many advancements on the horizon.

Sperse is a company that is dedicated to high-quality work to help its clients succeed. It is leading the way to build modern client portals with fully integrated workflows. They envisioned and built a cutting-edge client portal to give our customers a remarkable experience to order our custom-branded eco-friendly bottles. This helps Pathwater greatly expand our revenue opportunities and automate our operational functions.

Ali Orabi

Co-Founder & Chief Marketing Officer

PATH
Our Recent Cases
Codebreaker

-

Personality coding technology and training.

LendSpace

-

The leader in personal finance solutions.

HOA

-

Network for homeowners & home service professionals.

PATH

-

Eco-friendly water bottles to rid the plastic waste.

Credit Game

-

Canadian credit analysis and education.
Essential tools to manage the entire customer lifecycle
Unmatched power to grow your sales or subscription business:
Get all customer details at your fingertips

View your leads organized into pipelines

View customer billing and subscriptions

View documents shared for each contact

At-a-glance dashboard for key metrics

Easily import your list or Linkedin contacts

Convenient and secure biometric login
Start Your Free Trial Today